Antonia Delgado Garrucho
Lawyer – Founder of Delgado Garrucho
An entire life devoted to Law and to serve her clients, to whom she says more often than not: "I do not agree with what you say, but I will defend with perseverance your right to be heard before the Court."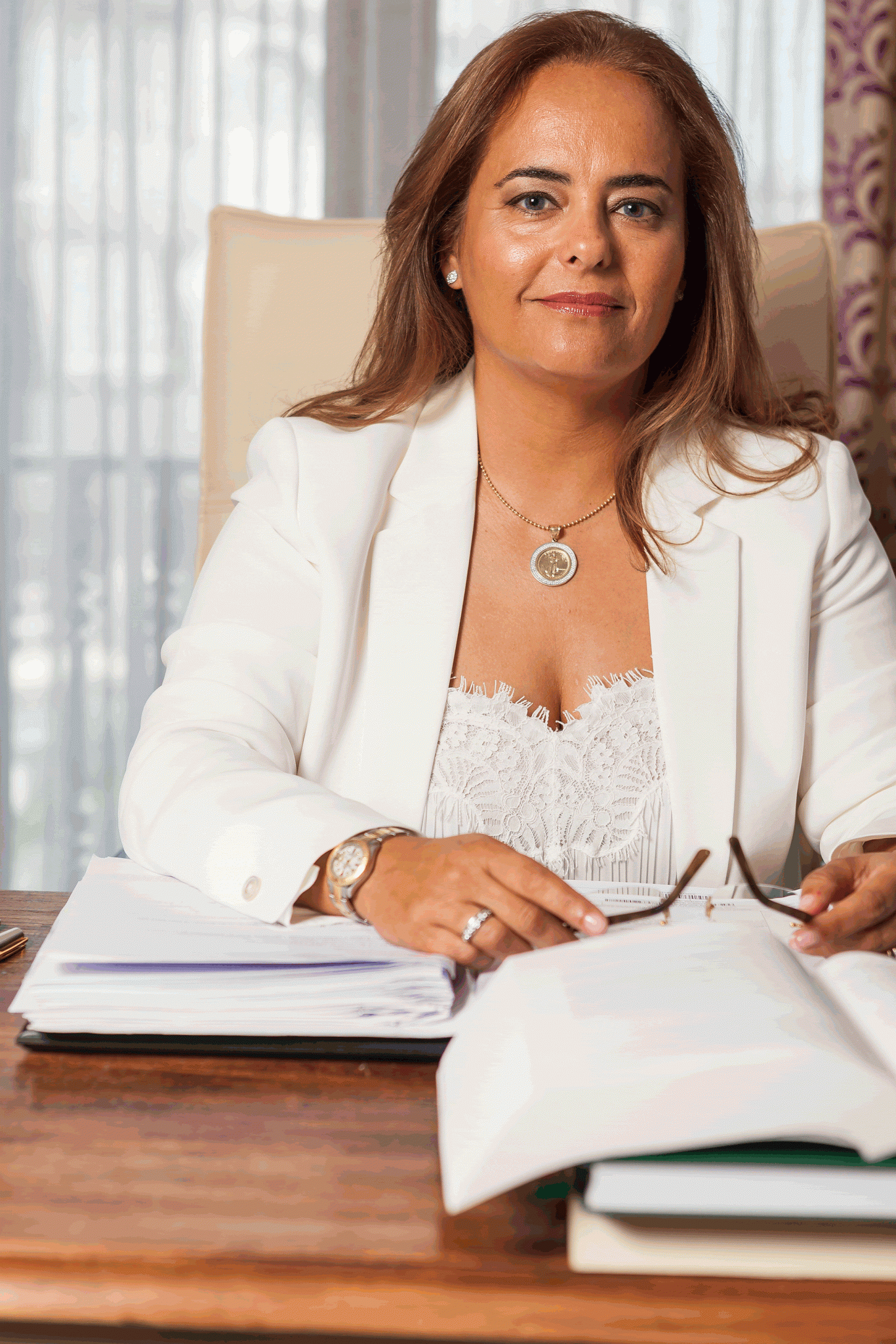 Bachelor of Laws Degree from the University of Cadiz.

Member of the Distinguished Bar of Jerez de la Frontera and Málaga.

General Director of Delgado Garrucho Law Firm, with four offices located in the provinces of Cádiz and Málaga.
Professionalism and experience at the service of clients.
Antonia Delgado Garrucho, founder of Delgado Garrucho Abogados Law Firm, is a Lawyer. She holds a Bachelor of Laws Degree from the University of Cadiz and has also taken an Advanced Course in Legal Practice at the Distinguished Bar of Jerez de la Frontera.
Furthermore, throughout all her professional career and because of her compromise with family issues, she has taken different training courses specializing on Family Law. She belongs to the Spanish Association of Family Lawyers.
In 2005, she arrived at Fuengirola, place that she considers as her own and opened her Law Firm as Advisor on Property and Finance Law, as well as Advisor on Finance Companies at national level. Her education has been extensive; she has taken the Advanced Course on Business Management from the Universidad de Deusto.
From 2003 to 2009, she worked as Bank Agency Manager, as an exclusive and qualified manager for the Bank of Spain, with a vast experience and training in Finance, and specialization programs about financial products. With the arrival of the severe economic crisis that our country has been suffering, she put her knowledge at the service of the people affected and the disadvantaged families, giving advice in platforms for people affected by mortgages as well as defending before national courts her clients´ interests because of the abusive practices of the banking sector.
Along the steep path that she has followed since she decided at a young age to be a lawyer, together with an extensive professional experience and a special interest in mediate as much as possible, in 2015 she got the Diploma of University Expert in Family, Civil and Business Mediation from the International University of Andalucía. Thus, she is enabled to mediate before the Official Mediators Registry of the Ministry of Justice.
An entire life devoted to Law and to serve her clients, to whom she says more often than not: "I do not agree with what you say, but I will defend with perseverance your right to be heard before the Court."
A PROFESSIONAL CAREER IN NUMBERS
Lawyers also know about figures. The following figures endorse us in Delgado Garrucho Law Firm:
Tell us your case, we will be happy to advise you.